I am so excited to be posting this post! I really don't know why though, which seems odd. I feel a sense of accomplishment at completing my new layout, which I made all on my lonesome! I feel so proud, as web design isn't my forte, and I think it looks much cleaner and fresher. I have also used my dad's mahuuusive Sony DSLR camera to take pictures for this face and outfit post which I am totally loving as I feel they also look much cleaner and focused. My dad gave me some odd looks when he saw them on the memory card, and I then felt obliged to tell him about this blog, as I obviously wasn't taking random pictures of myself for some weird vain photoshoot, but he just laughed. In a nice way obv. :) Awesome.
This is titled Floral Tea Party because the floral top made me feel so dressed up like I was going on a date or to afternoon tea or something. I wish. I love afternoon tea. :)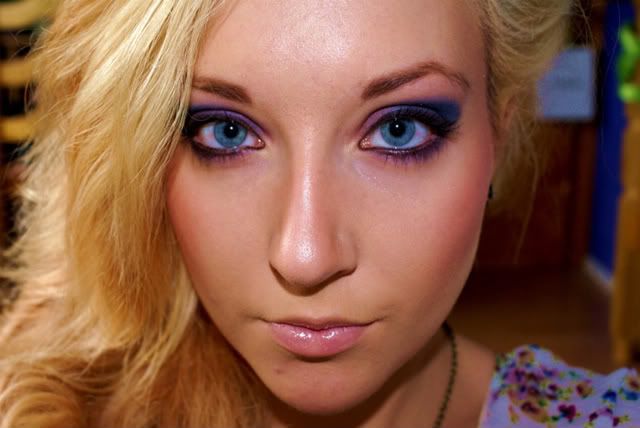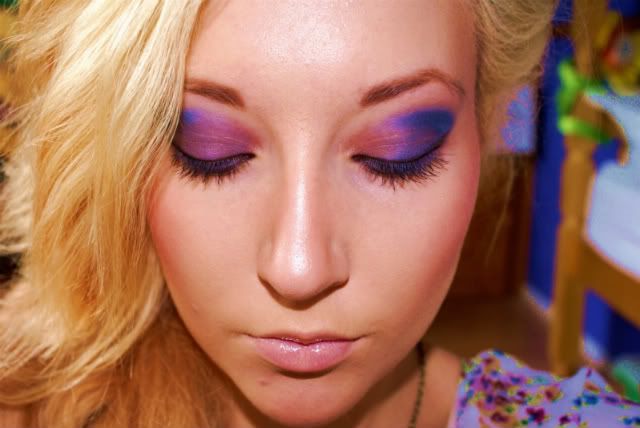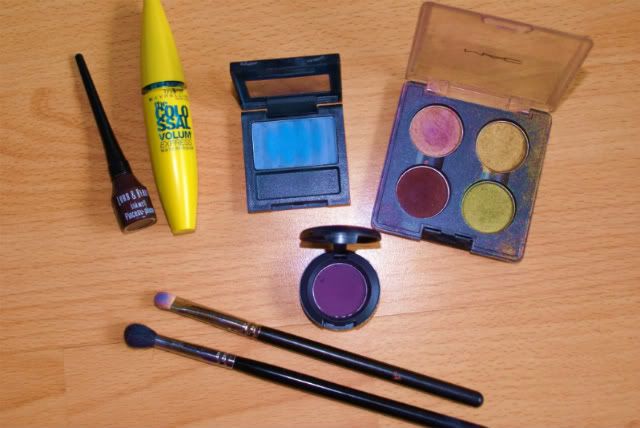 FACE
Chanel Pro Lumiere Foundation in Limpide
Benefit That Gal Primer
Bere Escentuals Powder Foundation in Light
Benefit Erase Paste
MAC Select Cover Up Concealer
Sephora Sculpting Disc
MAC Mocha Blush
Inglot Stipple Brush
MAC 168 Brush

EYES
MAC Thunder Eyes Quad
MAC Fig 1.
Revlon Venetian Blue
Lord & Berry Liquid Liner in Brown
Maybelline Colossal Volume Express Mascara
MAC Brushed 239 & 224

LIPS
Barry M Lip Paint in 100
Barry M Lipwand in Baby Pink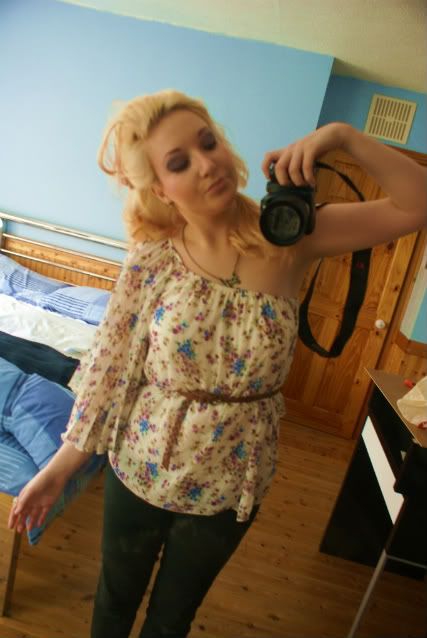 One Shoulder Top - Primark
Swallow Necklace - Primark
There has also been talk in the twittasphere of a few of us bloggers meeting up at the Stellar/River Island event in Dublin this wednesday the 22nd. Check out the lovely
Laura's
post for all the details!! :) Let me know on
Twitter
if you're thinking of going!
Anyways that is all for now but I shall be back soon! Toodle!