Hello lovelies! I have been catching up on blog reading and youtube video watching and was inspired to do a favourites post after watching the gorgeous
Katie Elisabeth
and
Julie
's November Favourites Videos. I love seeing what other people love using/wearing/watching/reading, and I also realised I haven't done one of these in a while. Instead of showing you a ma-husive haulage post on stuff I have purchased over the last while, I figured showing you what I have been loving out of those purchases is possibly more beneficial, and its also cutting straight to the point.

It would make more sense if the things I am going to show you were all beauty related, but me being me, awkward and a little bit weird, obviously it will be an amalgamation of all things I have been loving in the month of November. :)

1. Inglot 31T Angled Brush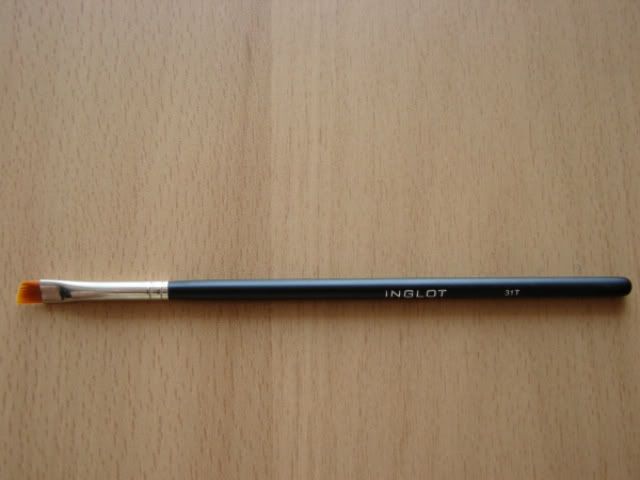 This brush is a dream. This, paired with the Maybelline Eye Studio Gel Liner is my new favourite combo. I have encountered many an angled brush in my time, and none compare to this. I sound like an old biddy with life experiences and all that. So let's just say it's the best angled brush I have come across. So far. It is so precise, which I love, as it allows you to make as fine a line as you want. Precision is the key to a good cat eye. Meow. It is also cheaper than its MAC counterpart, and retails at €12.
2. Macarons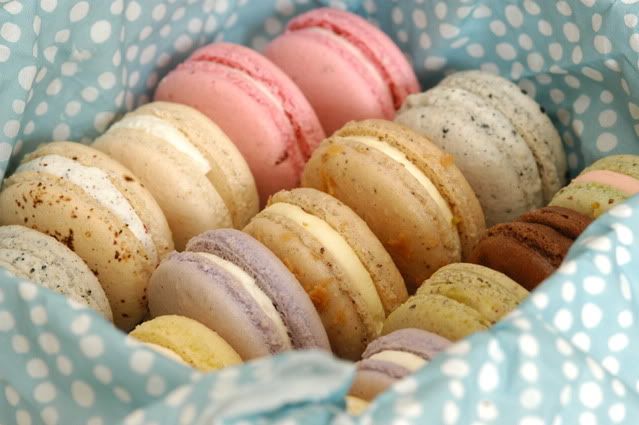 These babies are the go-to snack of angels. How corny. They really are amazing though. If you haven't tried them, or even heard of them, FIND YOUR NEAREST BROWN THOMAS AND PURCHASE A LADURÉE MACARON! That's me shouting, because I cannot justify how amazing they are in lower case letters. I made some Macs last weekend, and it was sooooo fun. Albeit difficult, but fun. They are surprisingly tricky to perfect, but the end result kind of justifies getting covered in meringue. I baked flavours galore; lemon, chocolate, vanilla, rose and cardamom, and orange blossom. I plan on making them again, wrapping them up all pretty and dishing them out as Christmas presents. If you're interested in the recipe I used, email me. :)
3. MAC Up the Amp Lipstick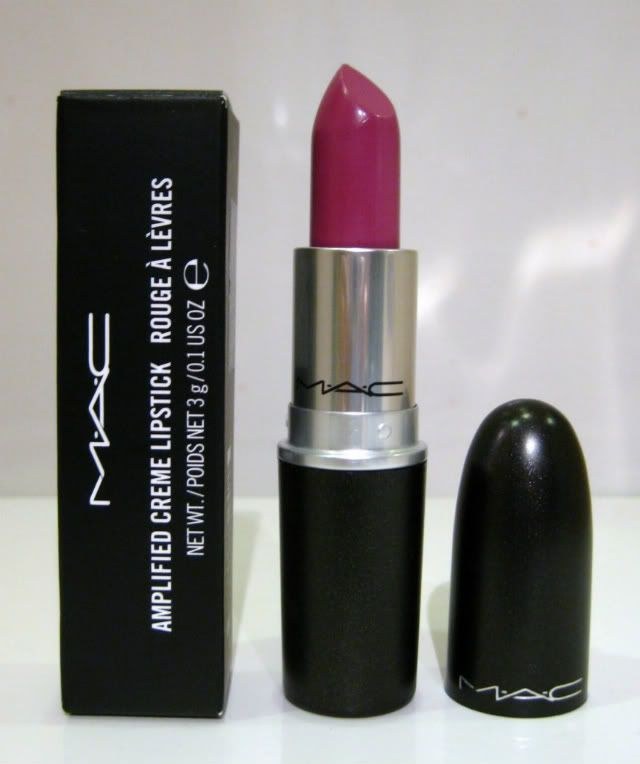 If you have read any of my recent posts, I have mentioned this lipstick without fail. I purchased this for my college graduation, as I wanted something statement-y, a little bit out there, but sophisticated all the same. I was a statement lip virgin and was waaaay more comfortable donning a statement eye over a statement lip. One of the MAC girls told me I needed to break out of my comfort zone and just embrace it. She even recommended wearing a statement lip colour around the house to get used to it. I didn't do that, it felt kind of odd to be breaking in a lip colour around the house the way you would with a new pair of heels. I wore this on my graduation with a muted eye, winged liner and massive lashes, and realised statement lips weren't so bad at all. Now I can't get enough of them. I recently bought the Kate Moss 04 by Rimmel which is a deep, dark, almost black purple, and I love it! I wore it yesterday and got complimented by a sales assistant. It was then I knew that I need to embrace coming out of my comfort zone, as change is a good thing. Another thing I love about this lipstick is it's finish. I don't own any other Amplified Cremes and this is just delish. Rich, creamy, and ever so slightly glossy. Amaze.

4. Kérastase Forcintense Dosage Vita Ciment Treatment


I bought a few goodies from Kérastase in Peter Marks a while back in a bid to sort out my bleached straw like barnet. I probably shouldn't have gone back blonde having so much dye built up over the years, but I don't listen to advice, and I went for it. It took months to get it all the same shade, but it still isn't as bouncy and healthy as it once was. Bleach = the Devil. I had heard good things about this particular brand and have been using their Resistance shampoo, conditioning top seal, and this treatment for a few weeks now. The only downside to this product is there's not enough of it. Obviously a treatment is used sparingly, but I really need it more regularly than that. It comes with six tubes, which are used in two's, so you only get three treatments out of a box. The result when you use it is amazing though, my hair felt like silk. It's still not perfect but it's getting there. I most definitely will buy this product again. If it's good enough for salons it's good enough for me.

5. Trilogy Everything Balm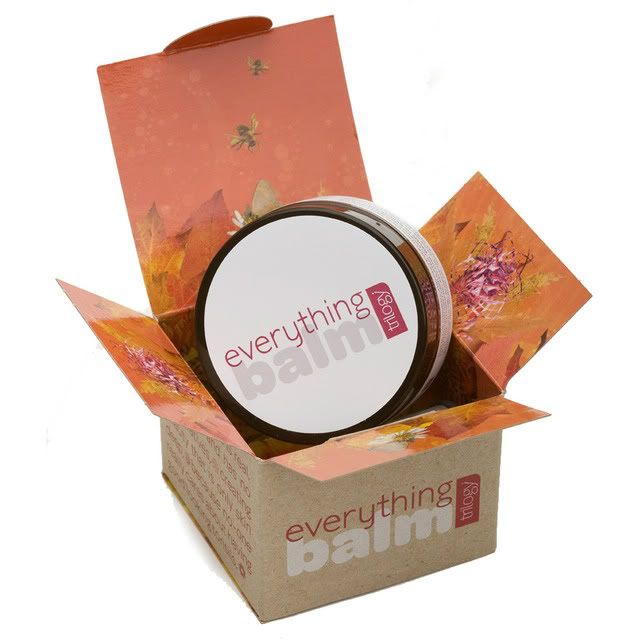 I love this product. It is by a New Zealand brand called Trilogy and is only sold in Health shops and good Pharmacies. Unusually, it is sold under 'Men's Grooming' on the Arnotts website, but it is definitely not just for men! I mean look at the packaging!
Quite similar in concept to Elizabeth Arden's 8 Hour cream, this product is the ultimate multipurpose item and can be used for a whole lot. The only ingredients in this product are all natural essential oils including Rosehip, Olive, Jojoba, Marula, Avocado, Honey and Vitamin E. It can be used to soothe dry skin and lips, softens and protects hands, nails and feet, as a massage oil, or as a moisturiser; it replenishes moisture levels after shaving, being out in the sun, or whenever you face the elements. Love love love this for Winter!

6. Christmas Shopping


Christmas is my favourite time of year. The lights, the food, the atmosphere. I hate leaving my Christmas shopping until the last minute, one thing I do not like about Christmas is the pushing and shoving, the difficulty finding a parking spot, the queues, the girl beside you picking up the last perfume you wanted. :P
I love buying for others, and this year in particular, I went all out for my boyfriend. Last year he bought me an amazing pair of Kurt Geigers and now I have a full time job and all that jazz, I wanted to do something a little bit special for him. I'm not going to reveal what I got him just incase he reads this post! :P But I love seeing people's faces on Christmas day and that's what giving is all about.

7. Starbucks Festive Drinks


I have never really been a Starbucks fiend, but nowadays, I can't get enough of it. Specifically, their festive drinks that they launch around Christmas; Gingerbread Latté, Praline Mocha, Toffee Nut Latté, I love them all!!! I find any excuse to pass a Starbucks to buy one, and get hyped up on sugar in the process. But it's Christmassy, and I love Christmas! If you didn't guess that already.
8. Smashbox Photo Finish Foundation Primer

I was stopped as I passed the Smashbox counter in House of Fraser and asked if I wanted to test out their new range of primers. I had lusted after the original Photo Finish Primer for ages, but never got around to dishing out the dough for it. The girl in Smashbox gave me the whole sales pitch about the new range of primers, the refreshing one, the hydrating one, the luminizing one, the colour correcting one, and the list goes on. I wasn't really paying attention, as I was more interested in their new Studio Skin 15 Hour Wear Foundation. She tried both the refreshing primer and the foundation on me, and I ended up purchasing the foundation. She threw in a few primer samples for free, and I have to come to regret purchasing the foundation over the primer, as I am waay more impressed with the primer. The silicone feel is amazing and really does make your makeup last all day.


9. MAC Studio Careblend Powder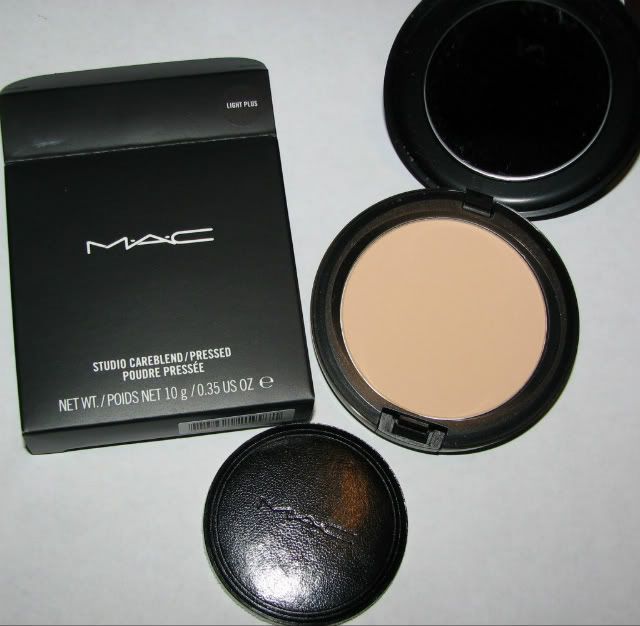 I purchased the new Studio Careblend from MAC as I wanted to try a new powder, and had tried nearly all of their other powders. I like new. I like quite full coverage, but didn't want to get a foundation-powder. I really like this. It's not too heavy, and I have recently been wearing it on it's own, with no foundation underneath! Shock horror. Madness for a full coverage junkie like myself. I have hit pan already which I suppose I'm a bit disappointed by, but I do like this and may purchase another when I have used it all up.

10. Christmas Baking
I have a huge amount of Christmas recipes in my repertoire and so they are fished out once a year and done to death. I love baking, and I love anything Christmassy. I think I've said that 4 times now in this post. Did you know I love Christmas?! 5.
These reindeer cupcakes are so cute! I think there is nothing nicer than homemade gifts. :)
That's it for the momento, if you haven't already, enter my NARS Giveaway!

Hope you're all having a lovely sunday.