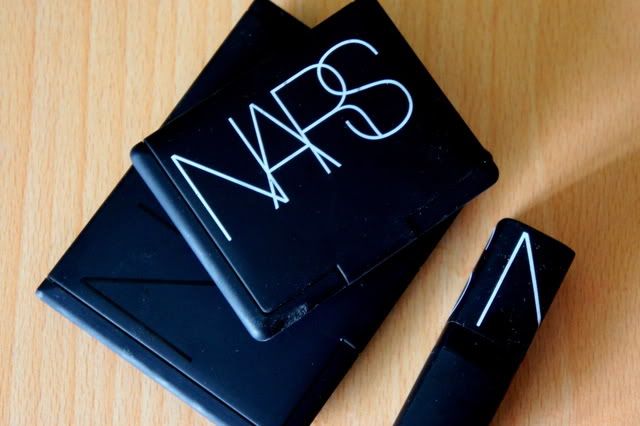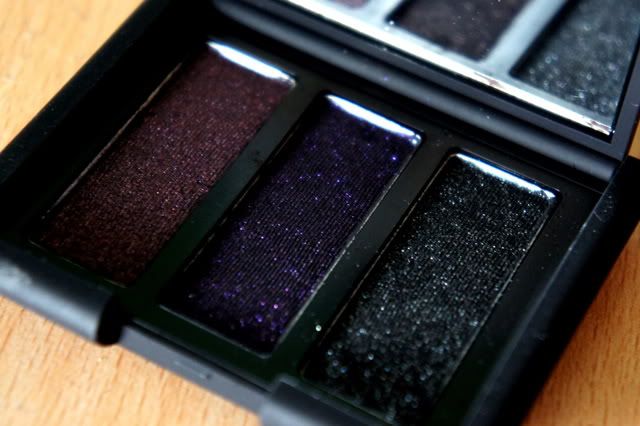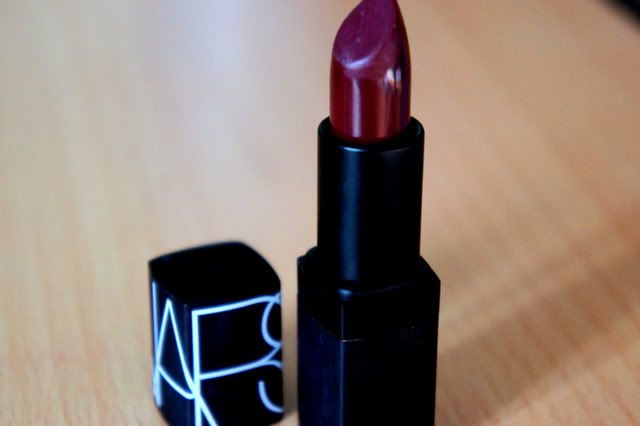 I laughed as I wrote this title. It is a pathetic quip at the 1996 film Mars Attacks!, which I grew up with and found utterly brilliant. But don't be alarmed, this post is not about aliens, it is in fact about a few items I have acquired as of late from the amazing brand NARS; if you didn't already guess.
I was a NARS virgin up until last year when I got my makeup done professionally for my 21st. The makeup artist,
Emma Farrell
, who teaches at L.A Makeup Academy, used a gorgeous shimmery navy blue shadow on me, and although I can't for the life of me remember the name of it, I absolutely fell in love. I didn't think it was possible to fall in love with an eyeshadow, and shallow as it sounds, it happened that day. I have since been searching for that shadow, but unfortunately, I am still searching. This is starting to sound like an actual love story, and not one involving an makeup item.
I dabbled and lingered around the NARS counter in Brown Thomas, which if I may say so myself is a little limited and not like a counter at all, but more like a stand housing a few key items, in which there is no resident makeup artist, but more a girl who to-and-fro's between counters when required. I don't particularly like this, as I feel a sales assistant who is not permanently chained to a certain brand counter may not be well versed in the language of said brand. This is a personal thing, as I have worked in department stores with cosmetics counters and know of girls who have done just this, to-and-fro'ed between counters when needed by a customer, but whom may not know all there is to know about the brands they are working for.
My latest NARS purchases were from Asos.com, which is a divil of a site, and accepts laser. This is not good news for my laser however, because as soon as friday (payday) rolls around, my bank account gets an Asos beating. I know I know, buying makeup online is a bad idea, and is quite risqué, regarding mismatched colours, and just in general a certain colour not suiting you. But I went with eyeshadow and lipstick, and felt I couldn't be too far out. And booooy was I delighted.
I held a Christmas giveaway featuring the Limited Edition Night Series Palette from NARS, and fell in love/lust with it so much that I purchased one for myself too. I came to the conclusion that palettes are very very handy, especially for nights out or trips away, as you have all your shadows in one place, and aren't dabbling around with single shadows which are bulkier and take up more room. And I like being organised, so having shadows all in one place is like a dream for a organisation freak like myself.
I splurged and bought two, the Night Series and the Arabian Nights Palette, which is just delish. Both palettes are very shimmery and glittery, and one thing which I dislike is that the glitter is quite thick and chunky, and for some unknown reason, I just plain don't like that. I'm kind of pernickety, but I think we all are in some way or another. The colour payoff is quite good, although the two palest shadows in the Night Series Palette aren't very pigmented, which is kind of a boo-urns for me. As for the rest, well the colours are just amazing, and they all blend so fantastically.
I also bought the Scarlet Empress Semi-Matte Lipstick, which is a gorgeous deep burgundy. I'm mad for the deep rich colours these days. Oddly enough, It looks very dark red in the tube, but when applied comes across more pink than red. Strange. But lovely consistency and it is non drying.
Overall I'm happy with my NARS purchases, although in future I probably will try lipsticks at the counter before purchasing, just to avoid disappointment regarding colour payoff, and just general suitability.
Do you own any must-have NARS items? If you do, definitely let me know, as I am keen to try more of their products :)

Hope you're all having a lovely sunday!