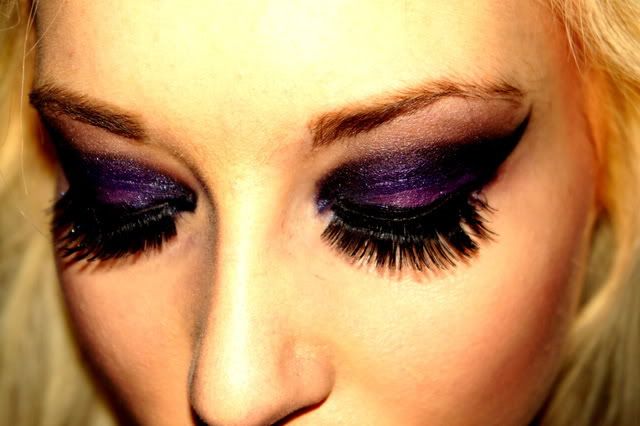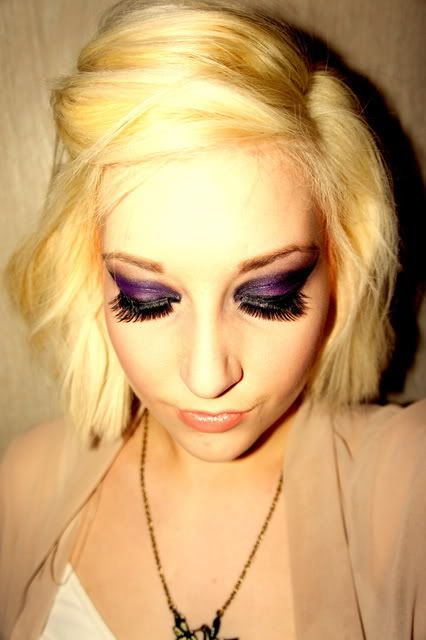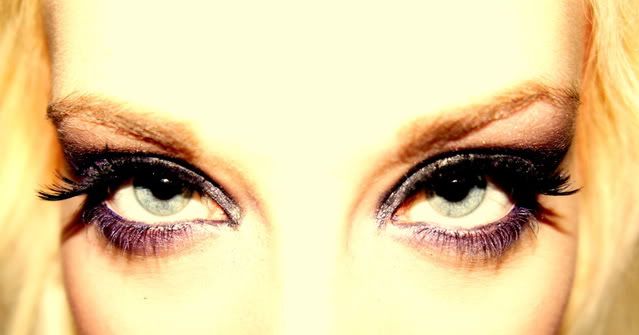 I filmed a tutorial video for my YouTube channel for this look a few days ago. I love smokey eyes, but I always seem to opt for my 'safe' smokey eye on a night out. I decided to jazz it up a bit by adding a luscious purple, and absolutely loved the result. I have a ridiculous amount of acid bright coloured shadows in my collection, and more often than not I neglect them all. I don't really know why I purchased them in the first place, well I do, I was drawn to their sheer brightness, and for some reason I can't resist the panache and bounce of a luminous bright.
But this neglect has led me to abuse the pale neutrals in my collection, with the Naked Palette stealing the limelight. (Sidenote: The Naked2 Palette does not appeal to me, it appears to be a collection of duplicates from it's previous counterpart, and i'm just not completely sold on it.)
Apart from the Naked Palette, my Sleek palettes and a few MAC shades are my go-to neutrals.
Although I love the simplicity of a pale neutral eye, I adore the drama and sexiness of a smokey eye. The elements for this smokey eye were all quite simple. All I did was outline a line around the crease using gel liner, and used this as a template for the shading on the lid. I used five different colours for this look, although it could easily be achieved using only two of the colours I used.
I applied a wash of Urban Decays Ransom all over the lid, and blended out with a navy blue and deep purple from the Sleek Bohemian Palette on the outer corner. I brightened up the inner corner using a silver pigment from Lumiere Cosmetics, and finally blended out the gel liner line with Envy black shadow from Smashbox. I then applied falsies, a lick of mascara, and voila! The purple smokey eye is complete!
The next time I go out for a night out I am most definitely going to play around with more colourful
shades and incorporate them into my smokey eye. The technique using gel liner to shape the shadow is a useful one to attain the perfect shape.
Also, instead of making New Years Resolutions, which I usually don't stick to, I have decided to make a list of long term goals, in the form of 101 Goals in 1001 Days. This list is a compilation of things, both big and small, that I want to do. I have barely started, but I have already ticked off a few things. And it feels good. :)
I hope you are all having a good weekend :)