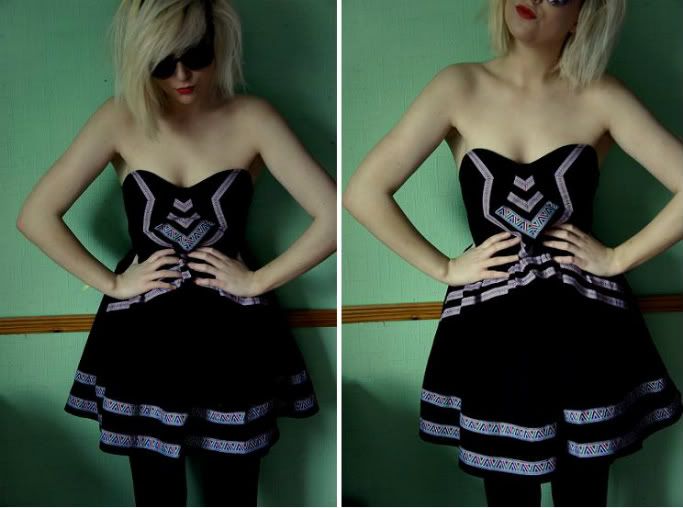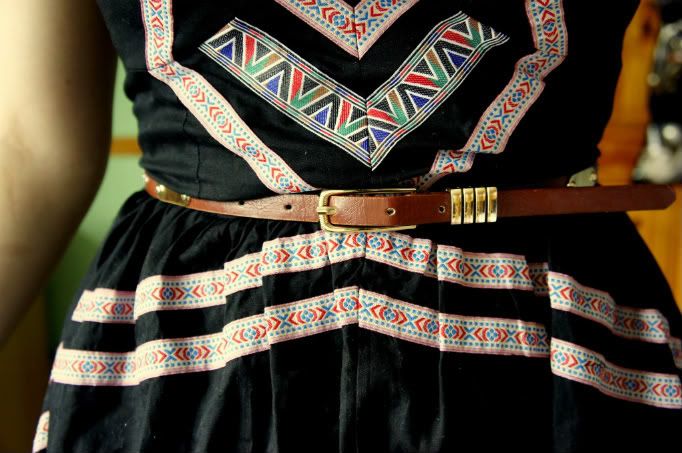 Today sees the Spring Equinox, meaning Spring has finally sprung! I love how it's becoming warmer during the day and brighter in the evenings, which definitely puts me in a sunshine happy mood! I bought this dress a few weeks ago, from Asos, (no surprise there!), as I thought it was be the perfect summer dress. I love wearing dresses in the summer, and although it isn't quite as warm to wear this solo, I did wear it yesterday with tights and a cardi.

This dress was also available in white, which I would've preferred, but they only sold it in the petite range. Darn it! I opted for the black, and against my pale Irish skin it probably looks anything but summery, so hopefully with a bit of a tan it'll pop a bit more. I love the print and the shape and I hope to get a nice bit of wear out of this baby in the coming months!

I fell for these glasses the second I saw them. I tend to go through different styles of sunnies every so often, but for the last two years or so I have been sporting the trusty old Ray Ban style sunnies. These cat eye glasses have such a unique shape that I couldn't resist.
I hope everyone had a lovely St. Patricks Day, Mother's Day and a bank holiday monday!
Talk soon :) x